Syron Group Manufacturers Service Advantages
Immediate sales into a region can be great but without the continual support, encouragement and brand promotion to coincide with the distributors marketing strategy could ultimately mean your products are sitting on a shelf and gathering dust. The Syron Group is able to find distributors for immediate purchases and the Syron Group is able to support the Distributors with additional regional marketing, promotions, sales and technical support.
Distributors can have 1000's of products within their full product scope, whereas the Syron Group has a limited number of manufacturers products available for release, This is to ensure that the immediate sales are there but to establish a long term marketing and promotional campaigns are in place to continue the product and brand awareness.
Industry Memberships
The Syron Group is a member of several industry associations from around the world and if your product is one of the best, we would be more than happy to represent your products or your brand. The Syron Group will ensure your product is recognized for its quality or uniqueness of the design or the manufacturing process. Depending on the region will depend on which Industry Associations the Syron Group is associated with.
Industry Awards
Tyrone Voigt represented and accepted the Westinghouse Security Finalist Award at the ASIAL awards in October 2015. The 2015 Australian Security Industry Awards for Excellence received on behave of Westinghouse Security Finalist Award in Product of the Year: Access Control for the Nucli Electronic Deadbolt and the RTS-Z Biometric Wireless Digital Lock.
Events
The Syron Group is able to provide a team to attend regional events and exhibitions and we have the talent to deliver everything from concept to completion. Syron has attended many exhibitions including CeBit, ABITE, EAE, ISC West, SEMA and many others. Tyrone Voigt was nominated Entrepreneur of the Year 2008 and Early Innovator of the Year 2008 at the CeBit Exhibition in Sydney.
Exhibitions
The Syron Group in Australia represented the BOLT Lock at the Explore Australia Expo in Brisbane in September 2016 and Syron manages and represents the BOLT Lock in the Oceania region. This event was use for market research and product evaluation from an end user and consumers point of view.
Online Marketing
The Syron Group is uniquely positioned to assist manufacturers with online promotions and advertising. The Syron Group is capable of designing and creating a specific website with SEO and promotions for the region. This site can encompass customised SEO, Online Shop and splash pages for additional online marketing.
Online Advertising
Syron has done numerous international marketing and promotional campaigns and was engaged by Telstra to provide web broadcasting facilities for Telstra Corp during the construction of the first T-Life Store in Melbourne in 2008.
Print Marketing
The Syron Group has a large network of printers located around the globe and is able to design and produce a large variety of print media and packaging stands and materials. The Syron Group is able to design and produce marketing brochures, event marquees, product packaging and product stands.
Print Advertising
The Syron Group engages regional advertising companies to market products direct to consumers. This target specific marketing is the best way to generate interest and helps with Brand awareness, especially when entering into a new market. Working within the industry always helps and with the Syron Group you are assured that you are talking to the right people.
Online Promotions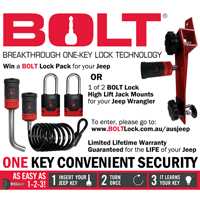 Syron Group uses many media to promote brands or products, though the expert use of SEO, Social Media, Website and Content. All of these are linked through print advertising and other online marketing platforms. The Syron Group has a large network of people and resources able to fulfill any contractual and distribution agreements negotiated.
In Store Promotions
In 2005 and through a variety of network connections, Syron was engaged to produce MP3 players with Telstra Branding and Store Contact details. These were silk printed on to the MP3 players and had music pre-loaded from Australia bands. Syron supplied direct to Telstra License Shops nationally from 2005 to 2009.
Social Media
The Syron Group uses social media platforms just like every other marketing firm and has local and regional experts to assist. This is the best and most effective way to market products direct to your specific target audience.
Social Promotions
Why not run a promotion on social media? The best way to attract new interest is to give something away? Or provide a special price for an introductory product? Or an interactive marketing campaign to assist with increasing views, followers, likes and to increase awareness and direct sales.